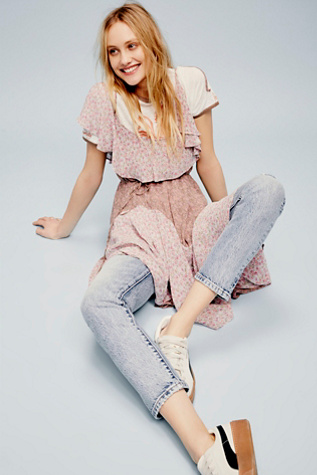 Click to view image options
The iconic Levi's 501 has been reimagined with a slimmer skinny leg that has been cropped to graze just above the ankle. * Fits straight through the hip and thigh. * Will retain its shape overtime. * Non-stretch denim. * Five-pocket style. * Button fly. **Fit:** May run small, we recommend sizing up.
Please visit merchant for any additional color choices.
Merchant ID: 40504748
Brand/Manufacturer: Leviaposs
Brand/Manufacturer Model: 40504805
UPC: 00889829906225
Category: Pants in Women's Clothing
Price: $69.95 from
Free People
FREE Shipping on orders $100+