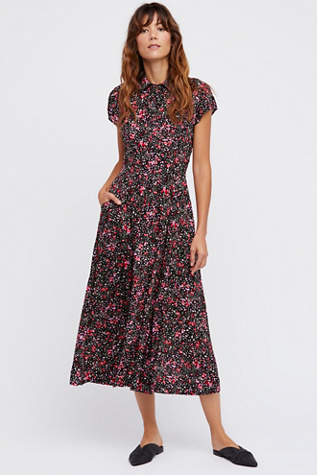 Click to view image options
Lovely printed dress inspired by decades past. Features a modest midi silhouette with a collared neckline and front button closures. So silky fabrication with an easy, femme shape. Two pocket details. Hidden side zipper closure.

Please note that if you buy through an affiliate/associate link on our site we may be paid a small commission to help support this site.
Please visit merchant for any additional color choices.
Merchant ID: 40415390
Brand/Manufacturer: Free People
UPC: 00190380004603
Category: Dresses in Women's Clothing
Price: $148.00 from
Free People
FREE Shipping on orders $100+